If we can improve your balance and stability, you WILL hit it farther and straighter.
Sepp Straka & SQAIRZ Keep Winning on Tour
Win at 2022 Honda Classic
Win at 2023 John Deere Classic
2nd Place Finish at The Open
Different by Design
Proven Performance
Learn how SQAIRZ's unique square toe will change the shape of your game.
Out of the Box Performance
Our Story
"Performance in golf starts from the ground up. SQAIRZ's unique design broke the mold of traditional shoes to provide better balance, stability and ground reaction force, resulting in increased swing speed and more consistent accuracy."
Robert Winskowicz, SQAIRZ Founder

The #1 Most Stable Shoe in Golf 2022
"If you need stability, the SQAIRZ Speed shoe is the top dog in that category."
Learn the Secret
BY PHIL STOTTER
DIRECTOR OF SPORT SCIENCE V1
Meet the new technology
SQAIRZ SPEED BOLD
Everything you love about our award-winning SPEED shoe, with a sleek new one-piece upper design. Available inn 6 colors. Two sets of laces so you can customize your look.We can't wait for you to experience it.
Be Bold. Play Bolder.
"You need stability and SQAIRZ SPEED is the top dog in that category."
"Unparalleled comfort and feel for the ground."
"A golf swing's single-biggest power source is your feet. That's why SQAIRZ are so compelling."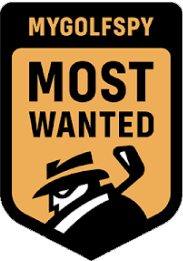 My Golf Spy